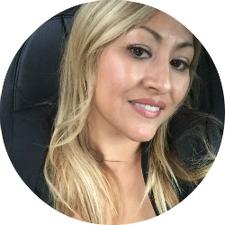 With a background in the fashion and beauty industry, I was exposed early on to the stereotypes of what women can and should do in the way of career choices. While I was very successful in educating and empowering women--and men--the business aspects of the beauty world, I was constantly aware of the roles women played as they were slotted in "traditional" roles.

Where were the powerful and influential women of business, leadership and change?

Having recently gotten exposed to, and gaining a deepening fascination for software technology, I noticed an even greater disparity in the numbers between men and women in technology fields. The examples of success for women were few and far between.

Digging deeper, I discovered various social barriers holding women back in software technology. These limitations simply had to do with societal expectations. It's my firm and impassioned belief that there is no such thing as "that's a guy's job" -- and even more so in software development. Why can't the next great app be written by a girl? Why can't the next industry-changing software innovation be created by women?

I founded Empower With Code to reach out to girls and have them develop a passion for the creativity and self-expression inherent in the creation of software. By exposing young girls to the power of software at a young age, they can gain the confidence to embrace a field in which they can excel regardless of any societal detraction.

As technology encroaches more and more into our daily lives, the need for more and more software professionals has only grown over the recent past. Empower With Code is committed to taking the girls out of the shadows of their male counterparts and leading the charge. With the onset of the fourth industrial revolution, which I like to call the code revolution, I want parents everywhere to give their daughters the pride and the opportunity to check the box for Computer Science when they apply for college.
It's not simply about women's empowerment; it's about giving girls an equal foothold in the technology space. We're stepping up and stepping forward with our algorithms and high heels.

Personal Mission:
"The future is ours to create. The future is ours to share."
---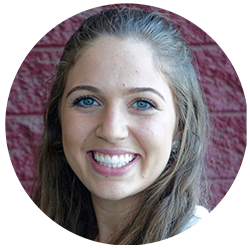 My name is Haley Hamer. I am 19 years old, and I am currently attending Cal State Bakersfield to get a degree in Computer Science. Since I was old enough to remember, I was not like the rest of the kids my age. I loved solving problems, I loved analyzing things on a deep level, I hated being wrong, and I LOVED math. Naturally, I figured this meant I was destined to be a math teacher, since I was told that is what "all math majors do". I was very excited when I graduated at the top of my class from Liberty High School with plans to major in math. My second quarter at CSUB, however, my life completely changed.
When my advisor enrolled me in a Programming Fundamentals class just to get some extra credits, I wasn't really sure what to think. I had never heard of programming and was never up to date on technology and its recent innovations. Regardless, I showed up to class on the first day with a great attitude, just to have it COMPLETELY CRUSHED when I sat through that class and had no idea what was going on!! I almost dropped the class. However, I stuck it out and it slowly got better. I got the ropes, and before I knew it I had found what I wanted to do for the rest of my life. To me, computer science provides endless opportunity. I may not be the most knowledgeable or the most experienced, but I sure am an advocate. I am confident that my future is going to be bright thanks to my decision to pursue a career in coding.
Personal Mission:
"My personal mission is to give the next generation the tools and opportunities to pursue their dreams."
---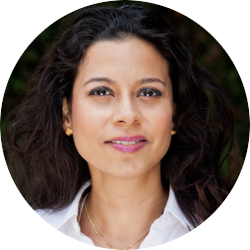 My name is Promita Deb. I am a project manager in the oil and gas industry. I received my Bachelor's Degree from USC in Chemical Engineering, despite the fact that my father wanted me to pursue a Computer Science major. I am currently on the last stages of finishing my MBA from CSUB this summer. I have worked for about 10 years mainly within California, which is what brought me and my husband of five years to Bakersfield. I was born and raised in San Jose, CA and moved to India at the age of 12. Living in India as a teenager proved to be a challenging and profound experience for me! I have a twin sister who lives in San Francisco and works in the pharmaceutical industry.
My passions include promoting healthy mental and physical well being, promoting animal rights through veganism, taking care of my furbaby Lucy, and playing the piano. I have been a yoga instructor for the past four years and teach at Warrior 1 Yoga currently. I am passionate about empowering women through the teaching of technical and career development skills. Empower With Code provides me with the perfect opportunity to pursue my goals. My next adventure in life will start in three months, when I will be welcoming my first baby girl into the world!
Personal Mission:
"Passionate about encouraging girls to aspire higher."
---
My name is Sandra Alvarez. I am a student at CSUB, finishing up my junior year; and majoring in electrical engineering.
After graduation, my emphasis in electrical engineering will be on a macro level, meaning my focus will be in energy, preferably alternative or renewable energy. Also, I will be applying for graduate school in the fall to further pursue my education; my intended master's degree will be in electric power. I'm passionate about renewable energy and research about how to harvest other viable forms of energy. With resources no longer being a commodity, I hope to some day find alternative energy, that will not only help our planet, but will maybe help the green movement and the road to less reliance on oil.
Personal Mission:
"Empower girls to pursue careers that aren't traditionally considered for girls; and change what is considered traditional."
---
Hello! My name is Anne Varnell and I am so excited to be part of the Empower with Code team!
My way into the technology field was through self-education on my lunch hour, at the local library and by meeting people willing to mentor me, which enabled me to become a technical writer and a CAD Support Engineer in the semi-conductor industry.
While working, I attended school at night, taking a class a semester, while I was raising my daughter as a single mom. I graduated from Eastern Washington University with a BS in Computer Science, almost 22 years after starting my college career.
Over the years people tried to dissuade me from computer science using platitudes such as: "because girls can't do math" and "girls aren't meant for technical work". My determination was stronger because of those words.
After my graduation I pursued a life-long dream: I joined the U. S. Peace Corps as an IT Specialist for at-risk children. I worked in an inner-city school in Kingston Jamaica. I worked closely with USAID on the New Horizons for Primary Schools project using Educational Technology. I mentored teachers and students, encouraging them to explore technology and use it in the classroom. The school built a fully networked 20-station computer lab and obtained a DSL internet connection. The students and teachers used various technologies and created child-centered learning environments.
After returning to the U.S. from the Peace Corps, I worked for Habitat for Humanity in Florida, running 3 volunteer committees and managing potential homeowner's sweat-equity, ensuring the housing program had enough families to accept keys to 12 houses a year. I ran the Scheidel Prep Club for St. Johns County; in partnership with Habitat for Humanity. The Prep Club is a scholarship program for the Habitat children to learn the value and importance of education while also preparing them to enter college upon graduation from high school.
I came home to Bakersfield in 2008. I currently work for a not-for-profit local-initiative health plan, providing data and design analytics for the IT department. I look forward to my new adventure, working with some very awesome and talented people at Empower with Code.
Personal Mission:
"Empowerment: having the courage to ask why; Enlightenment: understanding the answer; Education: a deep-dive into the answer; Encouragement: support to ask why again."
---
My name is Rosario Hernandez Ortiz. A native of Mexico City, I migrated to United States at the age of 15 with part of my family and put down new roots in the city of Bakersfield, California, the place I call home since 1992. I am a fan of all kinds of Polynesian dance am a and Hot Hula Fitness instructor. I graduated from California State University, Bakersfield, where I earned a double bachelor's degree in Communications and French.Being a journalist and local news print reporter for nearly a decade, I have had the wonderful privilege of getting to know the heart and quality of Kern County's community.
Currently, I am the Community Outreach Coordinator for The AIS Cancer Center at San Joaquin Community Hospital. One of my greatest missions in life is to live a life full of meaning and purpose that serves as a true contribution to society and legacy for the future generations. I am motivated by my love of life and my two children. I believe Empower With Code is a much-needed tool in today's society that will help our communities motivate the young generations to take on the responsibility to experience science and technology and use it as a meaningful tool to continue to change the world in many positive ways.
Personal Mission:
"If I only have one life to live, I want this life to have meaning, passion, purpose and courage for all humankind."
---
Empower With Code Team
President/CEO
Rebeca Morfin-Manibo
rmanibo@empowerwithcode.com

Vice President
Promita Deb, MBA
pdeb@empowerwithcode.com

Chief Financial Officer
Mohsen Attaran, PhD

Director of Education
Jay Manibo
jmanibo@empowerwithcode.com

Education Lead, Computer Science
Student Intern
Haley Hamer
hhamer@empowerwithcode.com

Education Lead, STEM
Student Intern
Sandra Peters
speters@empowerwithcode.com
2016-2017 Executive Board Members
Chairman
Mohsen Attaran, PhD
School of Business and Public Administration
California State University, Bakersfield

President
Rebeca Morfin-Manibo
CEO, Empower With Code, Inc

Secretary
Lisa Wuertz
BS, Communications
Board Member
Melissa Danforth, PhD
Department Chair, Computer Science
California State University, Bakersfield

Board Member
Promita Deb, MBA
Adjunct Professor
California State University, Bakersfield

Board Member
Stephen Wuertz
Chief Information Officer
Managed Care Systems

Board Member
Jay Manibo
Adjunct Professor
California State University, Bakersfield

2017 Student Interns/Volunteers
Sheryl Brennan, Teacher
Haley Hamer, Student, Computer Science
Sandra Peters, Student, Electrical Engineering
Courtney Wahlstrom, Student, Engineering
2016 Student Interns/Volunteers
Cameron Morrow, Student, Computer Science
Brandon Murray-Bruce, Student, MIS
Omar Oseguera, Student, Computer Information Systems
Jenna Shih, HS Student
Jordan Shih, HS Student
Sabrina Smith, Student, Computer Science
Anne Varnell, Technical Analyst